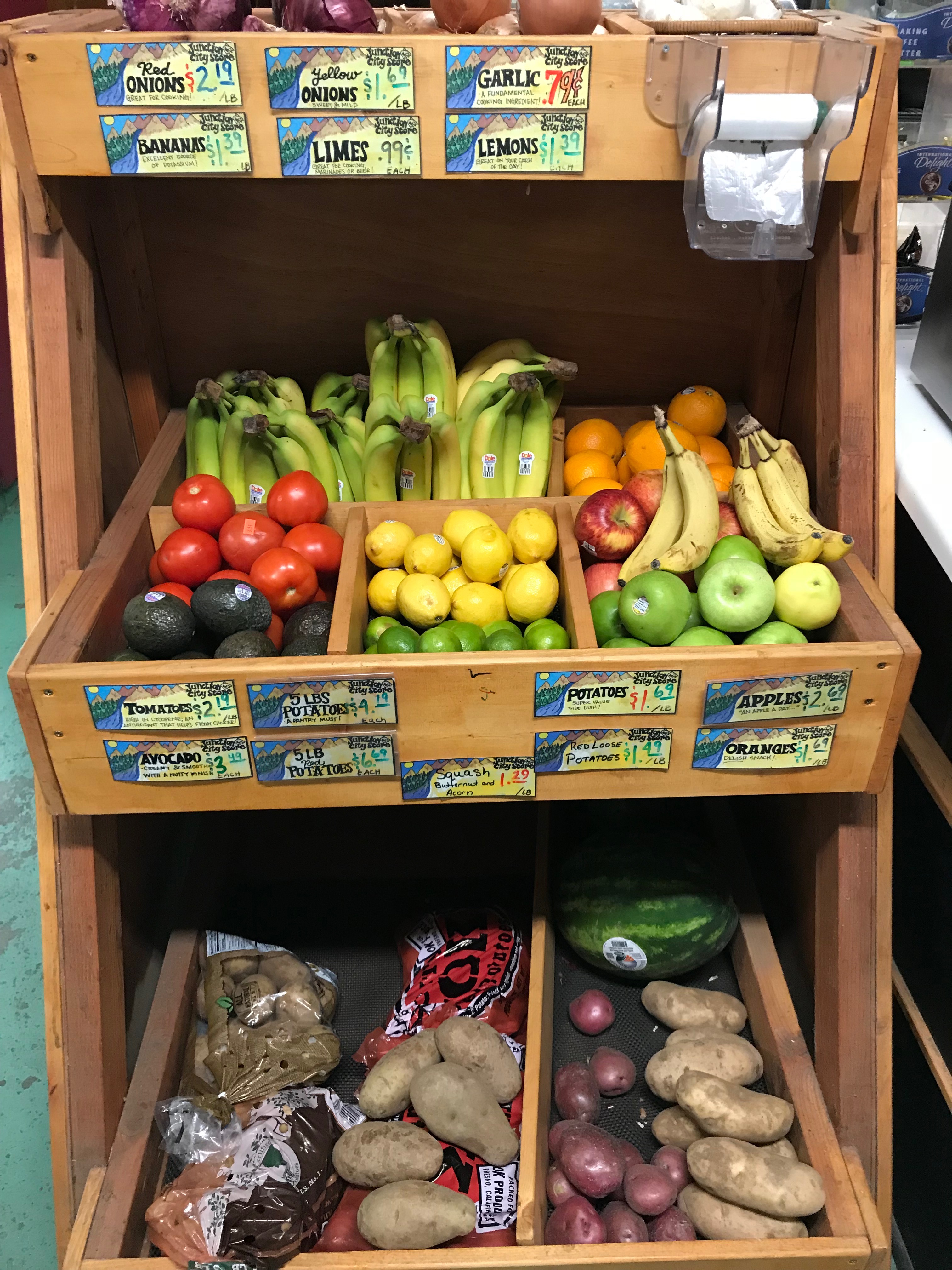 The Junction City Store carries an incredible selection of groceries, including organic vegetables and other tasty items!
Organic seasonable vegetables are a wonderful surprise during the right times of year and we are very grateful to be working with a number of local gardeners and fruit growers that provide this locally grown stock.
Drop in and check out our selection!