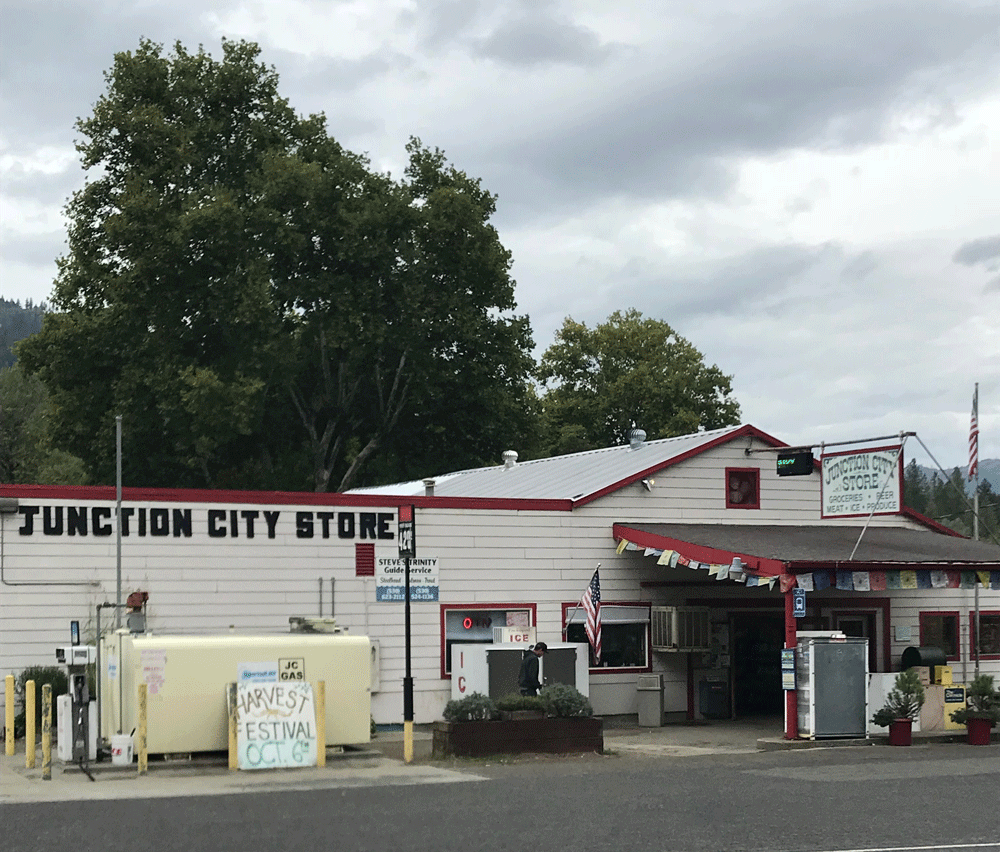 Junction City Store is your one stop shop for groceries (including a remarkable selection of organic products), beverages, meals to go and more at the head of the "downriver corridor" of the mighty Wild & Scenic Trinity River in Northern California.
We also carry fishing tackle, clothing, fuel for your car and other vehicles and much more!
Junction City is a remarkable place, located at the confluence of the Trinity River and Canyon Creek which flows out of the spectacular Trinity Alps Wilderness Area, a 500,000 acre jewel in the crown of the Klamath Mountains whose range bridges Northern California and Southern Oregon.  The Junction City Store is also a popular stop along the Bigfoot Trail route, a 360 mile intense backpacking trail running from Northern Mendocino to the coast of Del Norte County.
We are also very fortunate to be the home of Rigdzen Ling, and the Chagdud Gonpa Foundation.  This beautiful center for Tibetan Buddhist studies and living has been an incredible addition to our community for over 20 years.
Our local North Fork Grange Hall is an incredible hub of volunteerism, community service and community based events and information.  Visit the Facebook Page for more information!
The Junction City Store is also proud to host Downriver Shuttle, a shuttle service for your fishing, kayaking rafting or other river based adventure activity!
Contact us or visit us today at 43380 Highway 299, Junction City, CA  96048
Phone:  530.623.2803